Illustration by Alyssa Maziarz
Creativity. It's a hard word to define, and when it becomes part of your official job title – whether you're a Creative Director, Creative Designer, Creative Technologist, or another breed of any artsy related profession – it becomes even harder to define in relation to yourself.

For better or worse, identity and creativity often tangle together to create a confusing mess. The "creative team" at The Burr doesn't necessarily know how to untangle it, but our designers and illustrators have put together a playlist to help all of you relish in it.

These songs are a jumble of lyrics we listen to when we're trying to get creative, when we're taking a break after trying too hard to be creative, and when we just straight-up cannot be creative and are angry about it. We hope it inspires you to find your own definition of the word "creativity," and if it doesn't, that's cool, too. Either way, enjoy the vibes brought to you, courtesy of The Burr's creative team.

Designers: Elliot Burr, Katie Blazek, Wesley Koogle, Paige Brown, Kelsey Paulus, Cameron Peters

Illustrators: Elliot Burr, Dominica Hoover, Alyssa Maziarz, Katie Blazek, Drew Donovan, Alice Leach, Maryrose Ceccarelli

Art Directors: Sarah Riedlinger, Elise Jennings


SUPPORT STUDENT MEDIA
Hi, I'm Sara Crawford, a senior journalism student from Cleveland. I'm also the editor in chief of The Burr and the opinions editor for KentWired this semester. My staff and I are committed to bringing you interesting, humorous and hard-hitting stories that tap into current events, trends and the lives of those who have made a home in Kent, Ohio. We are full-time students and hard-working journalists. While we get support from the student media fee and earned revenue such as advertising, both of those continue to decline. Your generous gift of any amount will help enhance our student experience as we grow into working professionals. Please go here to donate.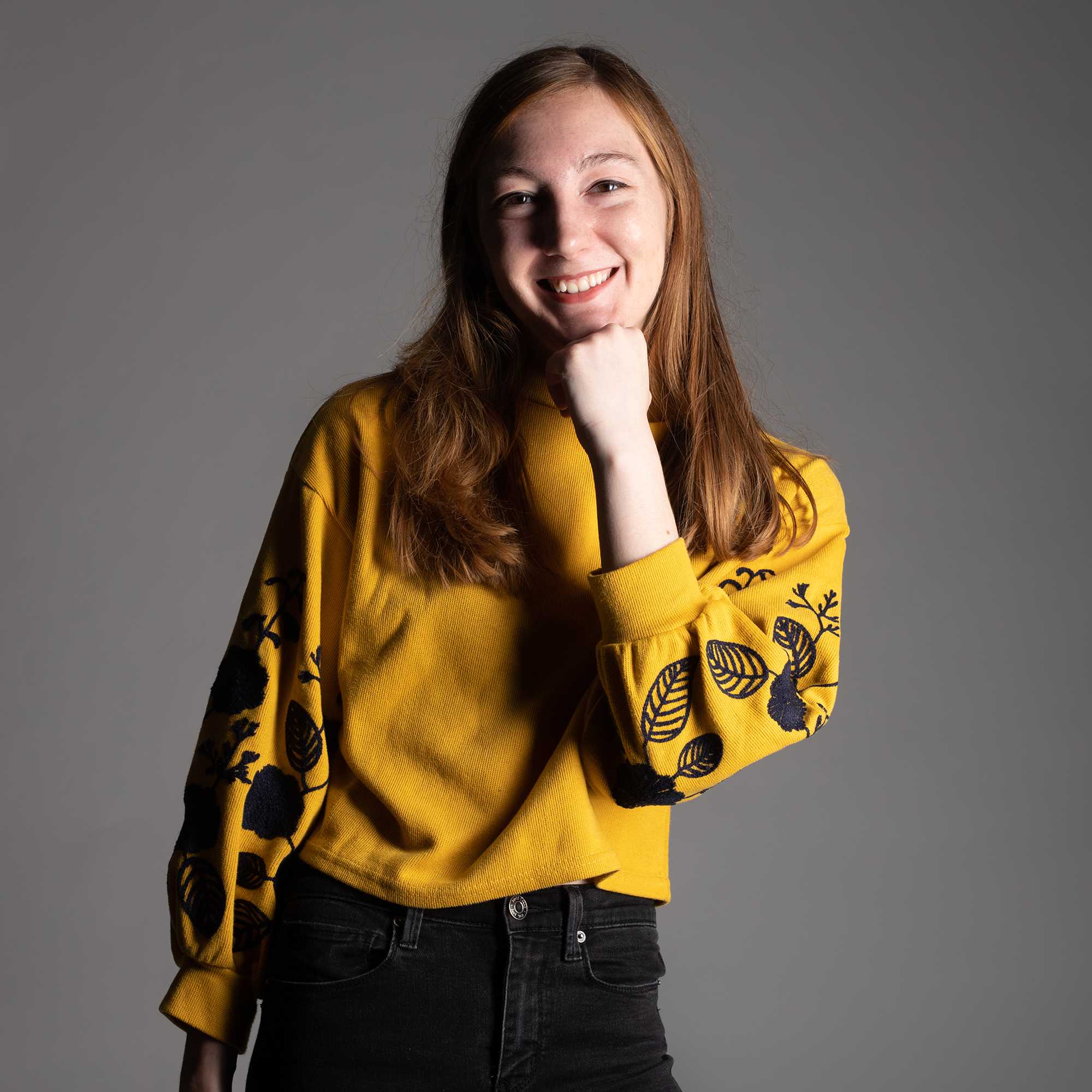 Sarah Riedlinger is a senior visual communication design student with a celebrity crush on Ewan McGregor. She therefore has no qualms with the "Star Wars" prequel trilogy and will probably sit through "Birds of Prey" just for him. Her favorite typeface is currently Tortellini, and she has been wasting a lot of time playing "Stardew Valley" lately. That is really all you need to know. Follow Sarah's art account on Instagram: @sarah.designz.