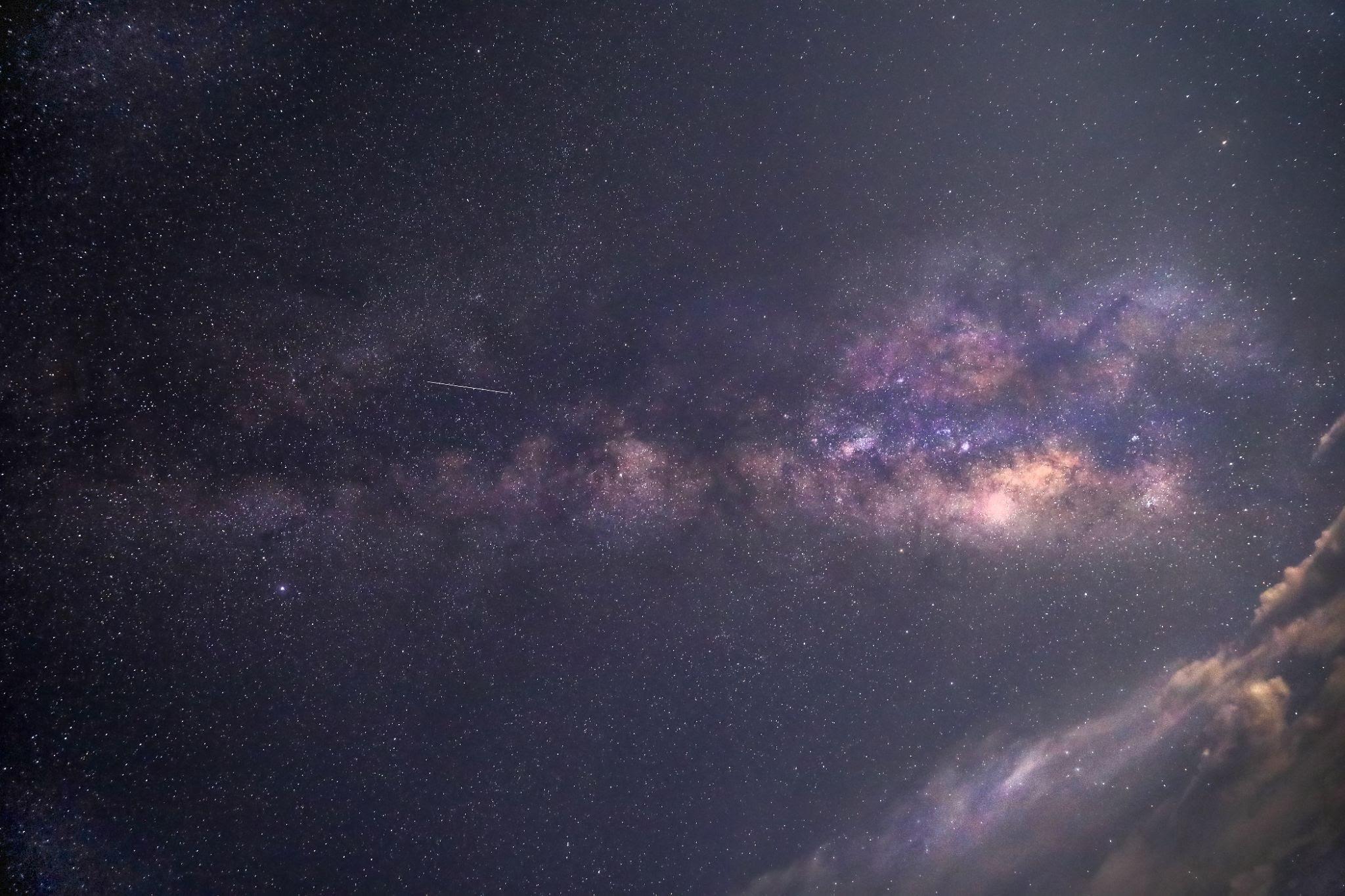 FEATURES
Starry Skies over a Sleepy Texas: Summer Photography in Marathon
Photos by Anna Lawrence
Words by Holly Liptak
Our photo editor Anna Lawrence and her mother traveled to Texas this summer for a trip filled with enormous mountains, ghost towns and tiny art shops. The trip was covered by a photography scholarship Lawrence earned.
The Wallace J. Hagedorn Scholarship has been used to support photography students' tuition costs and fund enriching out-of-classroom experiences since 2014. Hagedorn's gift of $4.2 million was the largest single gift ever given to Kent State and is only to be used for photography scholarships. Hagedorn only took one photo class at KSU, but he fell in love with photography and wanted to continue to support the program.
Recently, Kent State has not been able to send students to a workshop of their choice because of COVID-19, so students only received tuition scholarships this year. Using the money she would have put toward her tuition, Lawrence put her money toward her own enriching experience: a Perseid Meteor Shower photography workshop in Southern Texas.
DAY 1:
Destination number one was the mining district of Terlingua: a nearly deserted town near the Rio Grande where Lawrence stayed for two days. As of the 2019 census, the population of Terlingua is 110. The workshop took place at night, leaving the whole day to explore the area. Lawrence's time was spent wandering through the ghost town's small crystal shops and enjoying dinner at the Starlight Theatre Restaurant.
At 8 p.m., the group of 15 photographers ranging in age and distance traveled went out for a practice shoot. Lawrence was the farthest photographer from home by far. The group shot the stars over the mountains, but it was a cloudy night so, while it was good practice, most of the shots were unclear.
"It was too cloudy to really get the full experience, but at least I was prepared for a clearer night," Lawrence says.
DAY 2:
The Lawrences' big, red RAM truck toured through Big Bend National Park, with its passengers taking in as much of the scenery as they could. Although it was the blazing summertime, the coinciding rainy season resulted in rare luscious green vegetation among the mountains.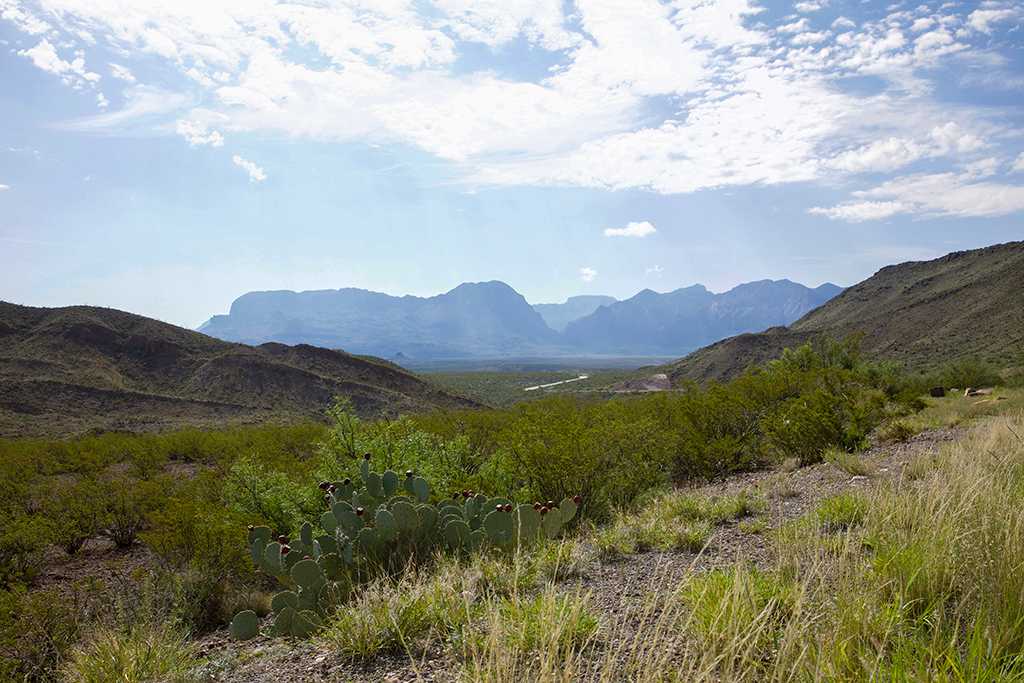 Entrance to the National Park.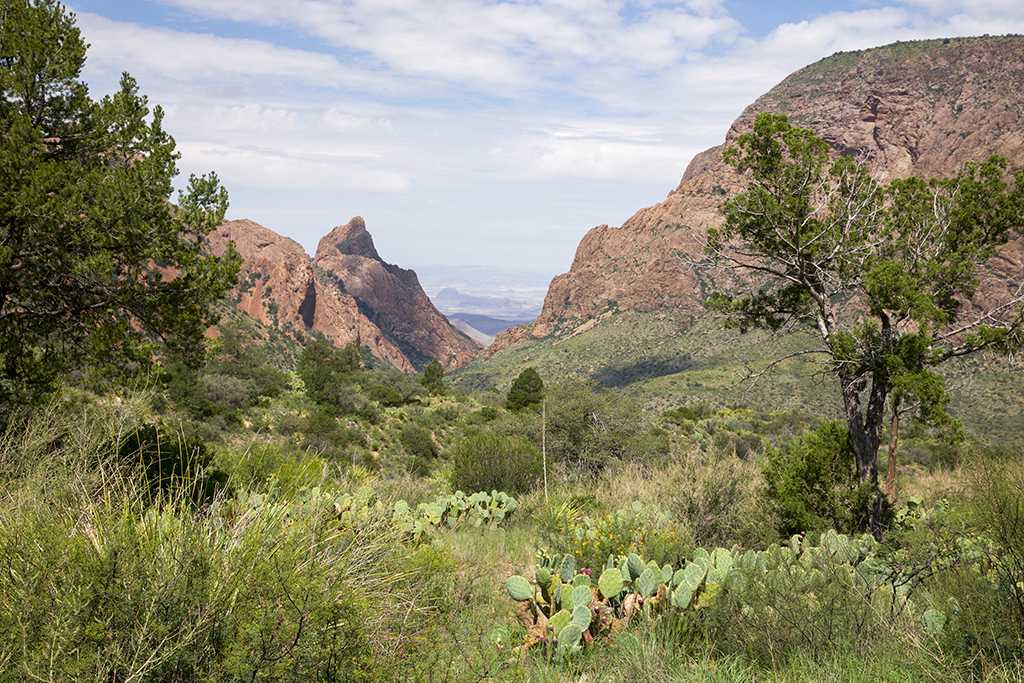 The Window View.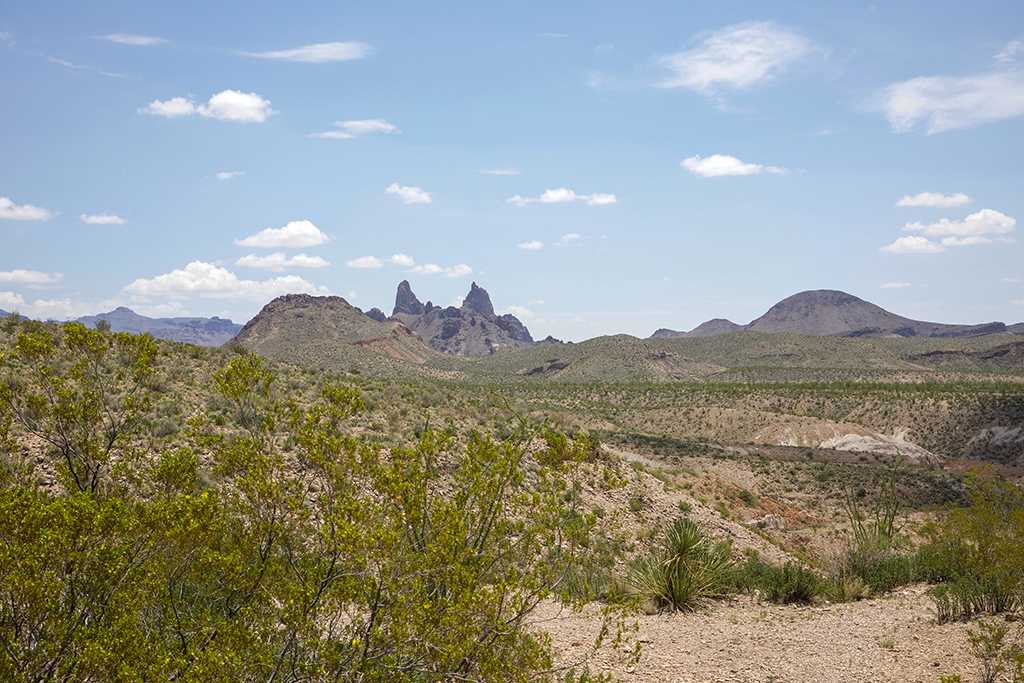 "Mule Ears" Mountain.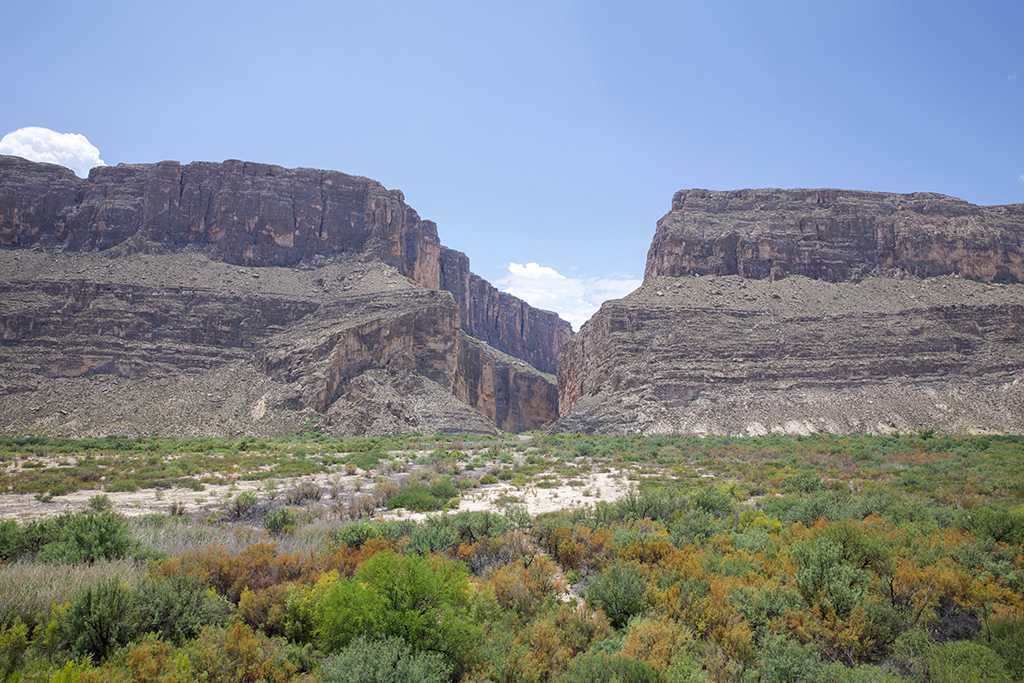 Santa Elena Canyon.
Although the daytime was full of adventure, this night was completely overcast, preventing any shooting for the photographers. With only one day of practice shooting, Lawrence was worried she may not get the opportunity to shoot any night photos.
"If you plan to take nature photos, you are at the mercy of Mother Nature. The weather does not care how far you've traveled or how badly you want clear skies—but luck was on my side on the third day," Lawrence says.
DAY 3:
On day three, the group drove to Marathon to race the clouds, per the suggestion of Jason Weingart, the team's fearless leader and director of the workshop. On the way, they passed through Big Bend Ranch State Park, a larger, more rural park close to the border of Mexico. Lawrence found huge mountains and vast landscapes to be the subjects of her shooting there.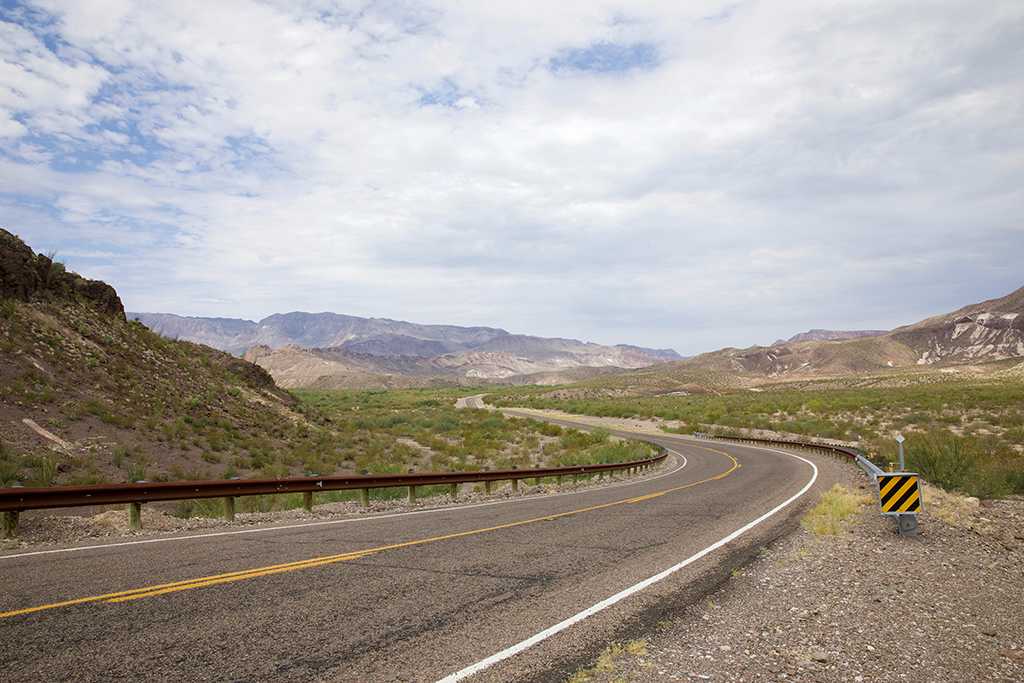 Driving through the state park.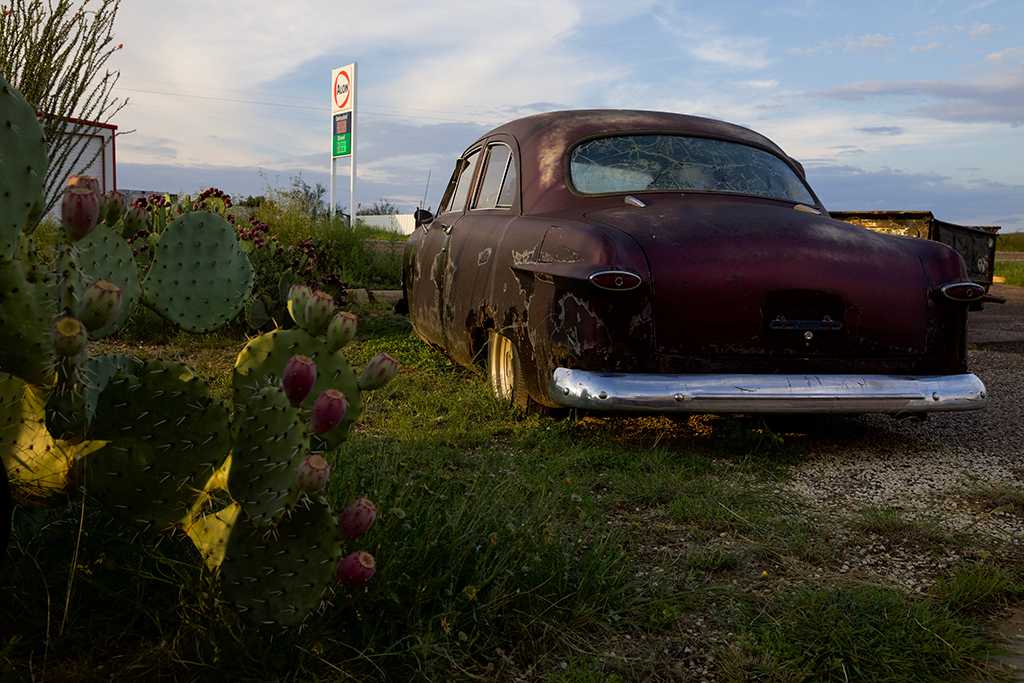 An old car sat in Marathon.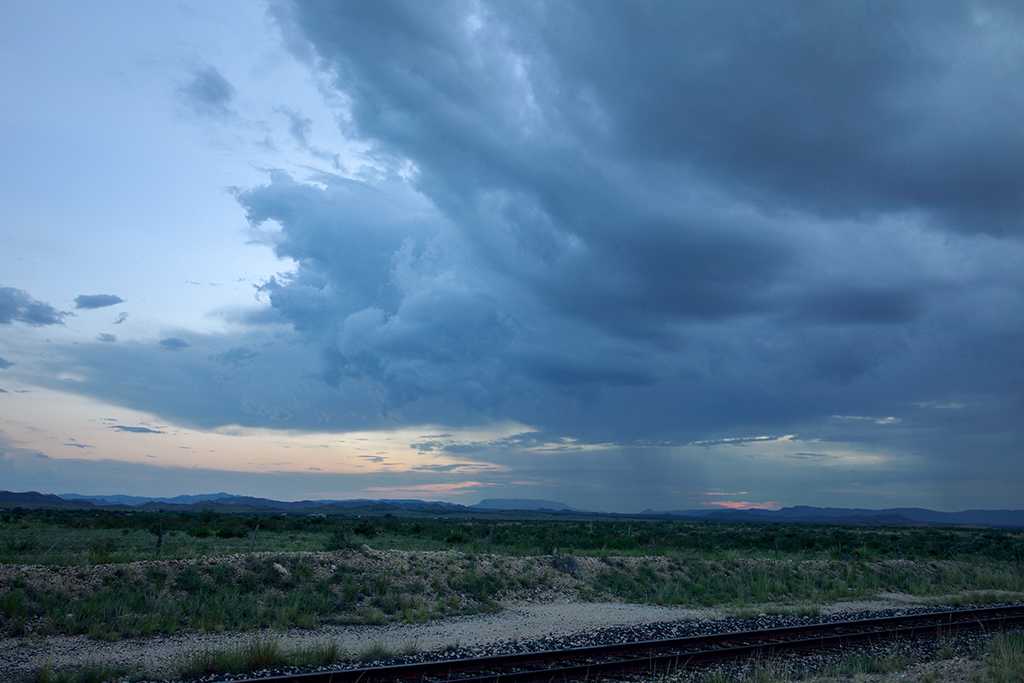 A storm passing through Marathon.
The Lawrences then stopped at Marfa, a tiny town known for its artisan art shops and numerous galleries.
In Marathon, the group learned how to photograph a passing storm and finally set out on their mission to photograph the galaxy. Lawrence says seeing the Milky Way for the first time that was so clear changed her life.
"I had so much fun pointing my lens at the sky and seeing the galaxy light up on the screen of my camera," Lawrence says. "It took some patience to wait for the little clouds to pass, but it was totally worth it."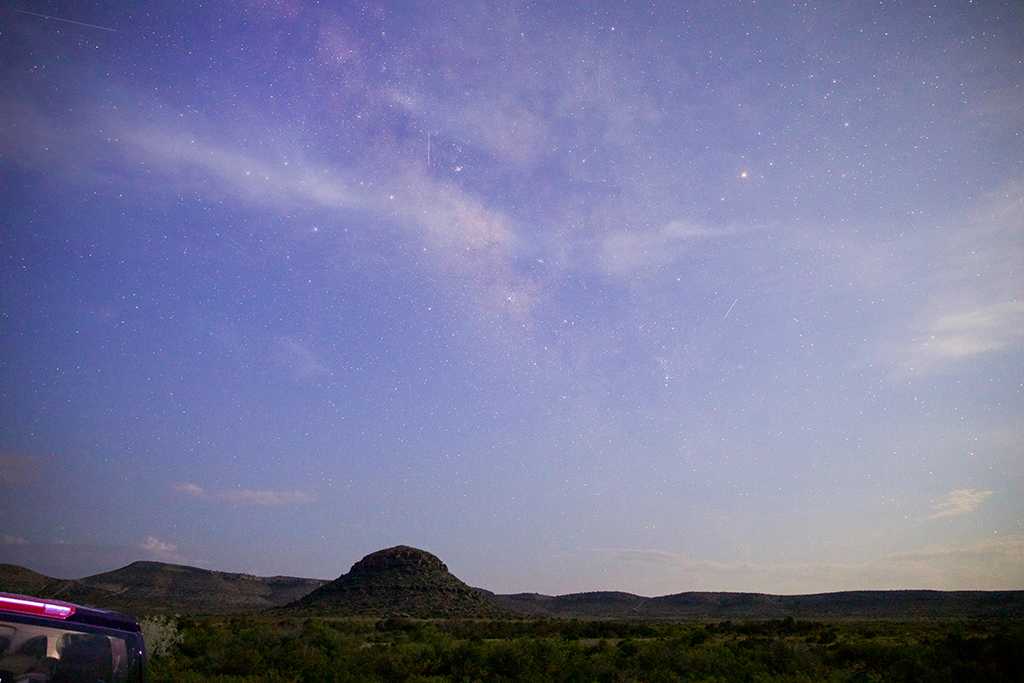 The group parked on the side of the road and began to set up their cameras as the sun went down.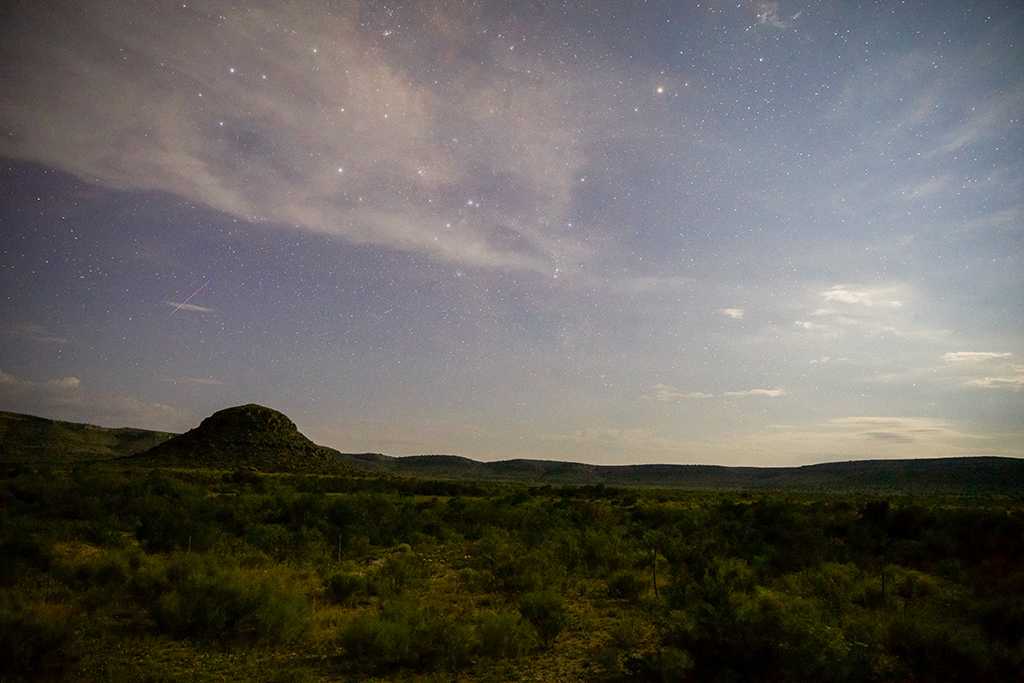 A meteor passes through the sky.
Lawrence highly encourages any photography student with a passion for nature and the stars to take a workshop learning how to take night and weather photography. More information on the Wallace J. Hagedorn Scholarship can be found here.
If you want to see more of Anna's photography, her Instagram is @annatl_photos.
SUPPORT STUDENT MEDIA
Hi, I'm Holly Liptak, a senior journalism student from Akron and the editor-in-chief of The Burr this semester. My staff and I are committed to bringing you interesting, humorous and hard-hitting stories that tap into current events, trends and the lives of those who have made a home in Kent, Ohio. We are full-time students and hard-working journalists. While we get support from the student media fee and earned revenue such as advertising, both of those continue to decline. Your generous gift of any amount will help enhance our student experience as we grow into working professionals. Please go here to donate.
Anna Lawrence is a senior photography major and the photo editor for The Burr in her sixth semester on staff. She has been practicing photography for six years, and her favorite subjects to photograph are people, fashion and nature. She especially loves to stage photos into stories of her own. In her free time, she loves to watch movies, play video games, listen to music and cuddle with her two goldendoodles. Anna tries to find inspiration in everything she does. You can follow her journey on Instagram @annatl_photos.