Season of Justice: Carla Walker
Featured image courtesy kat wilcox from Pexels
Carla Walker was described by her family and friends as the typical "all-American girl next door." She had a bubbly personality, was an above-average student and an active member of her school's tennis club. When she was abducted from her boyfriend's car in 1974, her entire town was rattled.
On February 16, 1974, 17-year-old Carla was getting ready for the Valentine's Day dance at her high school in Fort Worth, Texas. The Gone Cold podcast reveals that she put on a light blue dress that her sister let her borrow, curled her blonde hair and added blue eyeshadow to match her dress and her eyes. Her boyfriend, the senior football and baseball star Rodney McCoy, came to pick her up.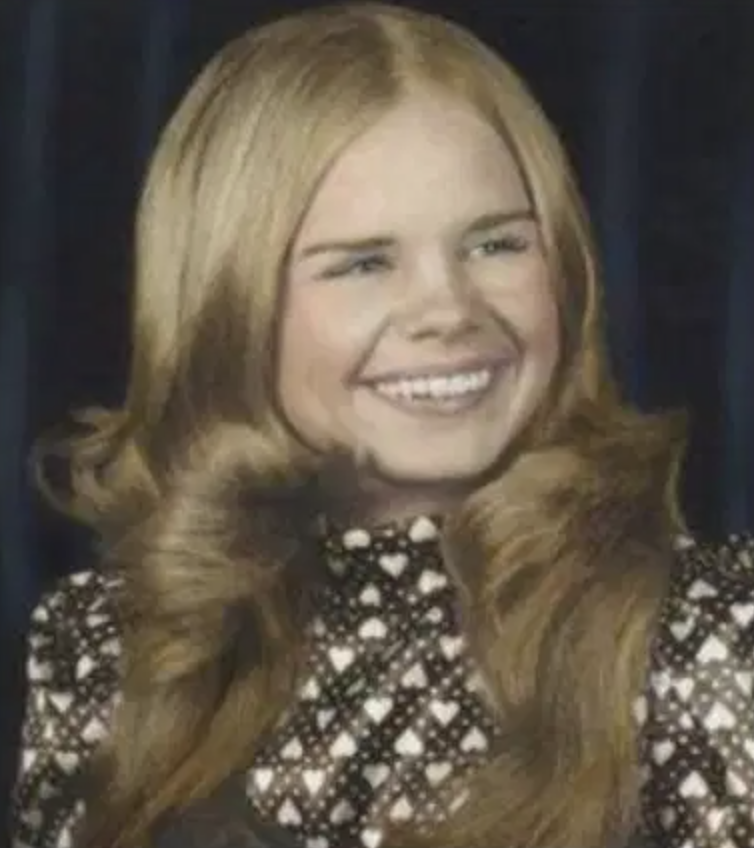 The dance was nothing out of the ordinary. The couple hung out with their friends and danced until nearly everyone left. Before leaving the dance, Carla stopped by to chat with one of her teachers. She thanked her for chaperoning and said, "See you on Monday!" Carla and Rodney then headed out the door.
Not wanting the night to end, they stopped to get food, then drove to the bowling alley so Carla could use the restroom. It was then that the passenger door was flung open, and Carla was grabbed. Rodney, shocked and confused, tried to grab Carla out of the man's hold. The man beat Rodney with his gun and even pulled the trigger three times, but no bullets were fired. Rodney was beaten unconscious. When he woke up, Carla was gone according to Inside Edition.
Hysterical, Rodney managed to drive back to Carla's house. Blood gushing from his face, he told her parents what happened. They called the police, and Rodney was taken to the hospital.
The description Rodney provided of the man unfortunately didn't result in any major leads. A continuous search for Carla was conducted by foot, horseback, car and helicopter according to Heavy. Students from the school provided any information they could, but it seemed that no one had any idea who took the young girl.
The Walker family agonized for days hoping that whoever abducted Carla would eventually ask for ransom money or just dump her back at the bowling alley where she was taken from.
Unfortunately, the worst-case scenario came true. Three days later on February 20, Carla's body was found in a ditch near Benbrook Lake, not far from where she was originally taken. She was raped, tortured, injected with morphine and then strangled.
Detectives shifted their search to an investigation and immediately began looking for suspects. To their surprise, 21-year-old Tommy Ray Kneeland confessed voluntarily to the crime. Kneeland was on trial being accused of murdering two others, but he failed a polygraph and there was not enough evidence to convict him according to Heavy.
Investigators then interviewed Glen Samuel McCurley as a suspect. At the crime scene, a gun was found and records showed that he recently purchased a handgun with the same caliber as the magazine found. NBCDFW reports that when questioned, he said the gun was stolen and denied any involvement. Since there was no further evidence and McCurley had an alibi, he was released.
Three years later in 1977, Jimmy Dean Sasser told police that he killed Carla. Sasser was charged and indicted for the crime, but seven months later he was released from prison and admitted that he lied about it because his marriage fell apart.
With a lack of new evidence and suspects, Carla's case turned cold.
In April of 2019, 45 years after her death, police decided to reexamine her case. Advancements in technology and genetic testing made the possibility of finding her killer far greater than it was in 1974.
DNA evidence from clothing and a bra that was taken at the scene of the crime was sent to Othram, a private lab which uncovers genetic identities. Using this process, the company was able to develop a full DNA profile of a potential suspect. NBCDFW reports this led detectives to three brothers with the last name McCurley.
Glen Samuel McCurley, having been previously interviewed decades ago, was the obvious suspect for detectives this time around. In July 2020, they collected trash outside of McCurley's residence and sent in items for DNA analysis. When the DNA on those items matched, police returned to his home on September 10.
McCurley invited investigators into his home and told police the same story that he did in 1974. This time, he agreed to provide them with a DNA sample. When sent to a lab, the DNA matched that found at the crime scene again.
McCurley was arrested on September 21 and was charged with capital murder and held on a $500,000 bond Law and Crime reports. It is unfortunate that detectives were so close to her killer in 1974, but a lack of technology and evidence made it impossible.
Carla's family says that they are praying for the suspect's family and knows that what happened to Carla is not their fault but "prayers and forgiveness do not come with a get out of jail free card."