Trying Budget-Friendly Recipes
Photos By Taylor Gay
Hi guys, welcome to Talking with Taylor: Cooking Edition. Over the last few weeks, I tried several recipes for all those broke college students out there, and I'm here to share the best ones.
Microwave Mac and Cheese
The first recipe that I tried was Coleen's Microwave Mac and Cheese. This is one of the more complicated recipes that I made, consisting of rotini, Velveeta, bread crumbs, Italian seasoning and shredded cheddar. I loved this recipe, and I will definitely be making it the future.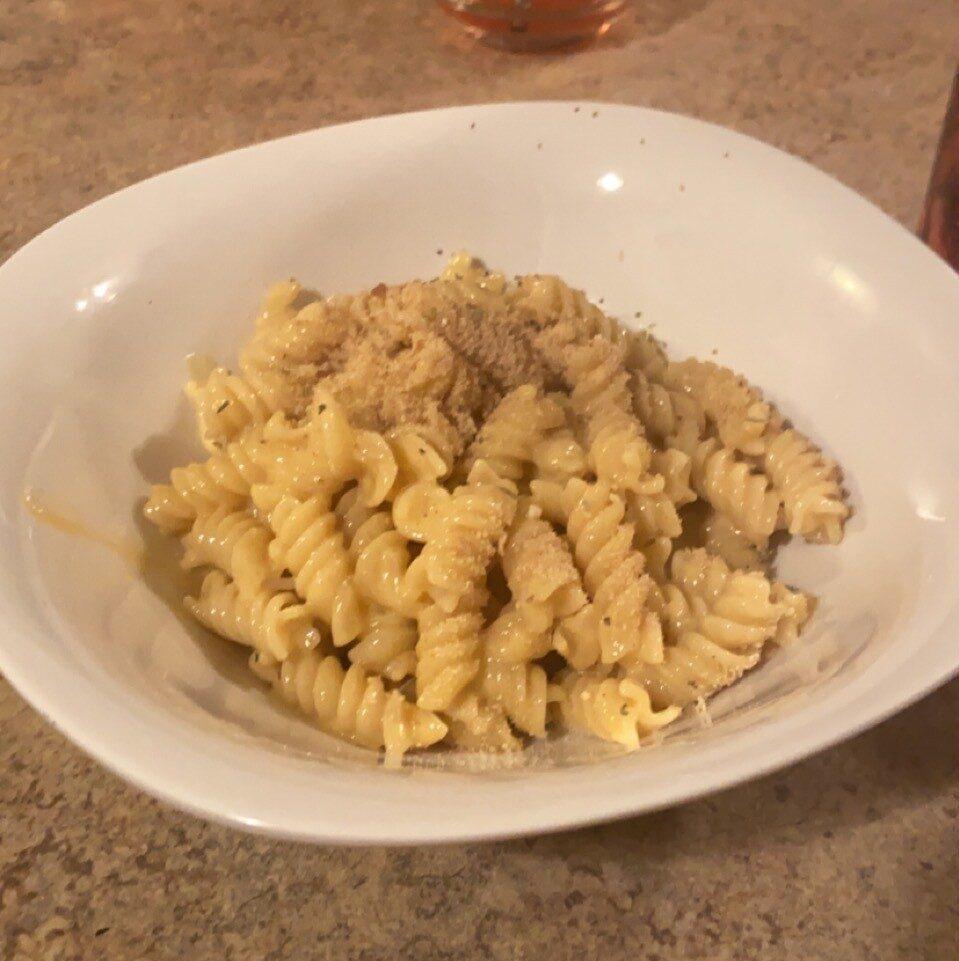 When making this, I cooked the pasta in a mug with water, stirring it occasionally for about six to eight minutes. After the pasta was done cooking, I melted the Velveeta and the shredded cheese over the pasta by heating it up for 30 to 45 seconds. Once the cheese was all melty, I added some Italian seasoning and mixed all of that together. I then transferred it to a bowl and put my breadcrumbs on top! It's really easy once you get it down and a lot more time-efficient than making regular macaroni and cheese.
Overall this recipe has some great qualities that I look for in macaroni and cheese. I love the amount of cheese it has in it, and it was nice that you could customize it to your liking. If I wanted gouda or muenster I could easily take the same amount of each and substitute it in for the Velveeta. With a nice crunch from the breadcrumbs and some added seasoning, it really did make for a party in my mouth.
Italian Nachos 
The next recipe that I tried is Italian nachos. I used Carrie's Experimental Kitchen's recipe, and I must say, I would make these again. The recipe consists of tortilla chips, dried or fresh basil and shredded cheese. The nachos are supposed to be topped with tomatoes, sausage and black olives, but I'm not a huge fan of those, so I substituted them out for seasoned chicken and pepperoni. I used leftover chicken from another dinner so that this recipe would be as easy as pie for me.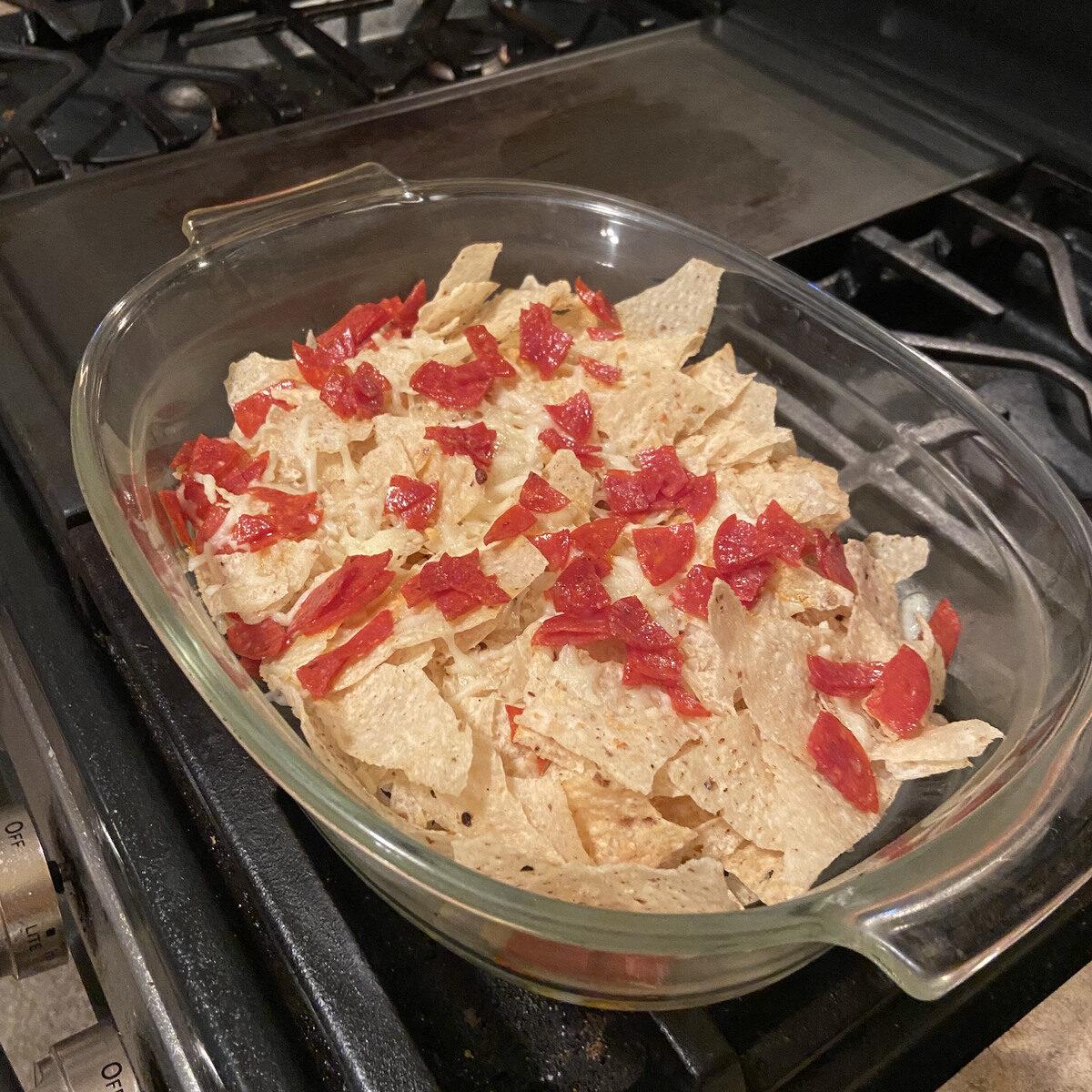 The first step is to put most of the ingredients, minus the cheese, onto a cookie sheet and bake them at 350 degrees Fahrenheit. After about five minutes, I took them out of the oven and put the cheese on top so that it would melt a little before putting it back in the oven for another five to 10 minutes, depending on how toasted you want it to be.
These are so good when they are served hot and fresh. The cheese is gooey, and I feel like the chicken adds a little bit of  spice since I seasoned it withadded paprika, oregano and garlic powder. You can totally eliminate the meat if you want to though! I will say that this recipe is not good for leftovers as the cheese does harden and the chips do get stale. 
Overnight Oats
This last recipe is one that I absolutely love: overnight oats. I decided to use a recipe from Food Network. The recipe calls for milk of your choice, rolled oats, maple syrup and peanut butter. I also put bananas on top of mine.
The process of making this recipe goes by quickly, but after fixing them and smelling how good they were, letting them sit overnight was the hardest part. This recipe is for those who aren't a fan of hot oatmeal like I am and love some peanut butter, because that's pretty much all you taste. If you look online though you can find so many recipes incorporating all sorts of ingredients.
These are just a few recipes that I tried, and this really inspired me to keep trying new things, maybe not every week, but every once in a while! Especially since I eat the same things everyday, these recipes forced me to broaden my horizons.