It's been said that it takes approximately 21 days to form a new habit and rid yourself of an old one.
It's been more than four weeks since Kent State initially announced a switch to remote learning. While much has happened during this period of time, not only at Kent State but across the country and world, that's enough time to have broken and formed a new habit.
I follow an account on TikTok called "Breaking the Habit," and it's run by a husband and father who has struggled with nail biting his whole life. It documents his work to break his habit and finally grow strong, healthy nails. Now, I myself am not a nail biter, but this account struck me in a number of ways and inspired me to write this post.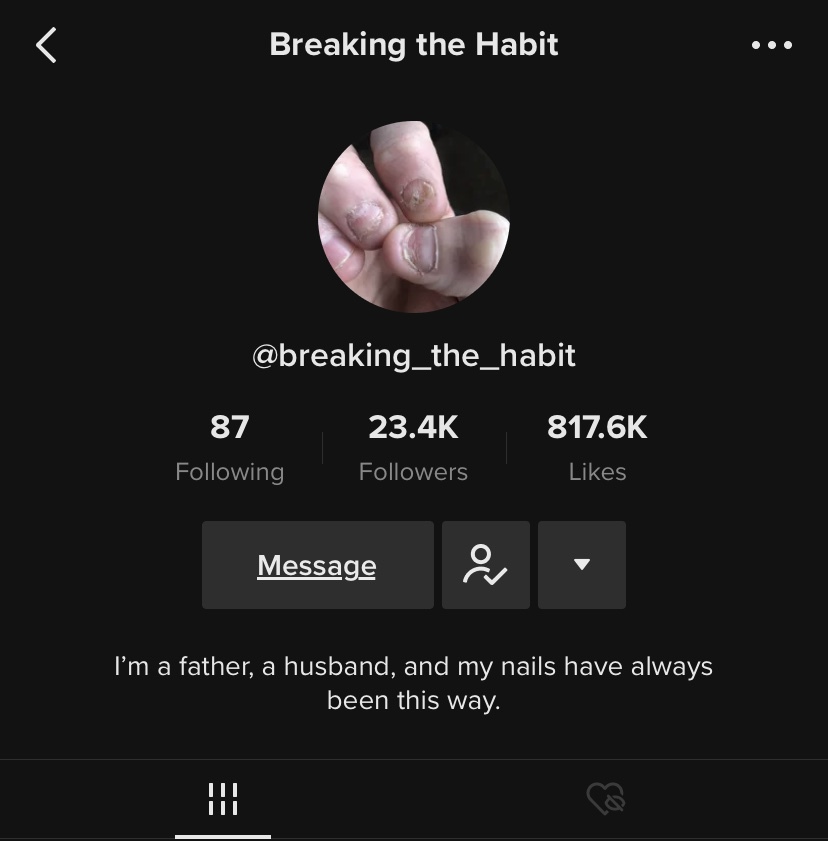 Ever since I first stumbled across it, I've been gathering lessons from it and have felt inspired enough to implement change in my own habits and routines.
The biggest idea for me was accountability. It was enough for me to set some goals and say, "I'm going to grow my nails out for once" and "I'm going to develop a consistent remote learning routine." What meant more than that was taking ownership of these goals in multiple ways and really taking the intentionality of them by the reins.
In terms of accountability, I aimed to develop both internal and outward ways to stay accountable. I needed a few platforms to track my personal progress of my goals. If I was going to make a big enough change in something like my routine with remote learning, I needed to be able to hold myself accountable to achieving that goal.
So I picked up a notebook and compiled a list of every upcoming assignment and item. Anything with a given due date was added. I sorted them out and decided to make some subgoals from my already looming goals. Among these were mapping out my week, making a daily plan of coursework and studying, and striving to keep up momentum at times when I'd much rather be on TikTok or binge-watching "Tiger King" on Netflix.
In terms of outward accountability, I decided to tell a close friend or two about my respective goals. If I am struggling to develop a habit, having a few other people aware proved to be essential to tracking my progress and helping assure that I was on the right path. I told these friends about my set goals, the intended impact and outcome of them, and we set about finding ways to "check in" and make sure what I had set about doing was actually happening.
We decided on some basic forms, like sending weekly updates about how growing out my nails is going, or check-ins with what homework I've gotten done on a regular basis.
With a sort of surplus of time on our hands, there's a lot that we can do in terms of lifestyle changes and goal completion. I've noticed a lot of my own personal bad habits of wanting to be distracted by things other than homework have faded as a result of working to complete my goals. It's never too late to set a goal or decide to change a habit and see it implemented in your own life.
SUPPORT STUDENT MEDIA
Hi, I'm Holly Liptak, a senior journalism student from Akron and the editor-in-chief of The Burr this semester. My staff and I are committed to bringing you interesting, humorous and hard-hitting stories that tap into current events, trends and the lives of those who have made a home in Kent, Ohio. We are full-time students and hard-working journalists. While we get support from the student media fee and earned revenue such as advertising, both of those continue to decline. Your generous gift of any amount will help enhance our student experience as we grow into working professionals. Please go here to donate.
Emma Andrus is a sophomore journalism student from Olmsted Falls, Ohio, pursuing a minor in public relations. This is her second semester with The Burr. Emma is also a copy editor for The Kent Stater/KentWired. She has been passionate about storytelling and the power of the written word ever since she could read and write, and she is looking forward to having a hand in telling stories with The Burr this fall. When she is not exploring her passion for words, Emma enjoys good pasta, crossing off to-do lists and making and listening to music. You can follow her @EmmaBAndrus on Twitter to keep up with her journalism adventures.