The Rock
Located on Hilltop Drive, the rock has been a part of Kent State's campus for decades and is the touchstone of campus expression. Typically, the rock has been painted for campus activities, welcome messages and fun depictions. Recently, offensive language aimed at Black students was painted on the rock and to ensure these events never occur again, the university put into place new procedures and policies which took effect Jan. 11. Some of these restrictions include how long a painting is allowed to stay on the rock, how much surface area is allowed to be painted and the types of displays that are/are not permitted.
The 10-Year Anniversary of the LGBTQ+ Center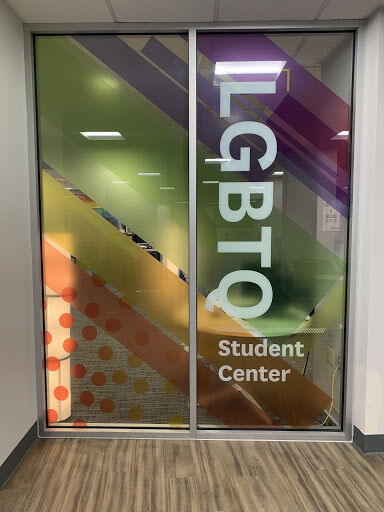 The Kent State LGBTQ+ Center was developed as a part of Kent State's Student Services 10 years ago. Students from all different colleges, majors, and groups are open to the LGBTQ+ Center. Not only is the LGBTQ+ Center a safe space for all students, but it provides a wide range of services, including career training and leadership development. Students can also use the LGBTQ+ Center to access information on how to be an ally. The center is a mutual place where students can share their identities, experiences and access resources related to their gender and/or sexual identity. 
May 4: Annual Tribute
Each year, Kent State holds an annual memorial service for the events that occurred on May 4, 1970. Apart from learning about the events of May 4, staff and students take this day each year to remember the tragic affairs that ensued and the loss of four Kent State students. This past year, Kent State held its 50th commemoration of May 4, 1970 to pay tribute to those wounded and killed in the tragedy. The ceremony was planned to look similar to past memorials, but as the COVID-19 pandemic affected Kent State, the 50th commemoration was hosted virtually and streamed via YouTube. This year's plans to commemorate May 4 are currently unannounced but may look similar to the 50th.
SUPPORT STUDENT MEDIA
Hi, I'm Holly Liptak, a senior journalism student from Akron and the editor-in-chief of The Burr this semester. My staff and I are committed to bringing you interesting, humorous and hard-hitting stories that tap into current events, trends and the lives of those who have made a home in Kent, Ohio. We are full-time students and hard-working journalists. While we get support from the student media fee and earned revenue such as advertising, both of those continue to decline. Your generous gift of any amount will help enhance our student experience as we grow into working professionals. Please go here to donate.
Lillianna DiFini is a second-year student at Kent State studying communication studies with a concentration in relational and workplace communication. Additionally, she is pursuing a minor in public relations. Lillianna previously wrote for The Burr as a blogger last semester and is now a writer. Her hopes for this semester include continuing to explore her passion for writing as well as create content that is both relevant and interesting to the Kent State community as a whole. After earning her bachelor's degree in communication studies, Lillianna plans to continue her education and earn her master's degree in education to one day pursue a career in academic advising.