Illustration by Preston Randall
Hey, y'all!
We're starting off with a bang, aka with one of my favorite tropes: enemies to lovers. In this specific trope, the two eventual love interests start out in a hateful relationship, whether they are rivals at work or just don't get along, and they slowly but surely fall in love. They tend to be more on the slow-burn side, but they still pack enough action to hook you in.
I pulled five of my favorite, highest-rated enemies to lovers books, although I am a harsh rater in general. In total, out of all of the books that I have read, I have only rated 11 books as five stars. All five that I talk about today are on that list.
Without further ado …
"The Spanish Love Deception" by Elena Armas
★★★★★
This book pulls at your heartstrings. After Catalina Martin falsely tells her family that she has a date to her sister's wedding in Spain, she tries to find a solution. When she can't figure one out, an unexpected person steps up to take the fake-boyfriend role: her office nemesis, Aaron Blackford. This book combines enemies to lovers with fake dating, and I got addicted to this story quickly. It's the first book I ever read from this author, but it definitely made me want to read more from her. There's a little bit of a plot twist so to speak when you figure out why she said she had a date in the first place, but it just adds even more to the storyline. This book is also available on Kindle Unlimited, so you have no excuse but to read it.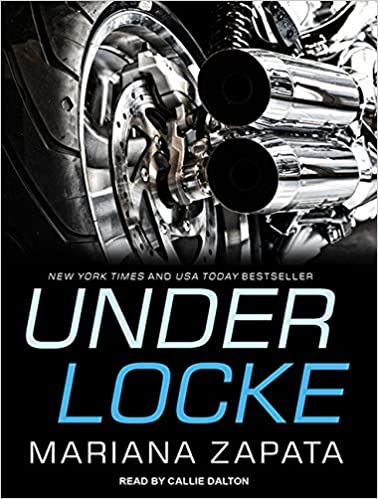 "Under Locke" by Mariana Zapata
★★★★★
This book was a little bit surprising for me; I was not expecting to like it nearly as much as I did. I will admit, I only read it, because I was on a Mariana Zapata kick, but it made it to my top list. This book is definitely a slow burn, but everything by this author is. This book follows Iris Taylor who, after a long stretch of unemployment, moves with her brother to Texas. There, she lands a job under Dex Locke, hence the name, at a tattoo parlor. There is drama with a motorcycle club, and so Dex makes Iris stay with him to keep her safe; that's where they start to really go from enemies to lovers. This book is so good and also on Kindle Unlimited, and you should totally read it.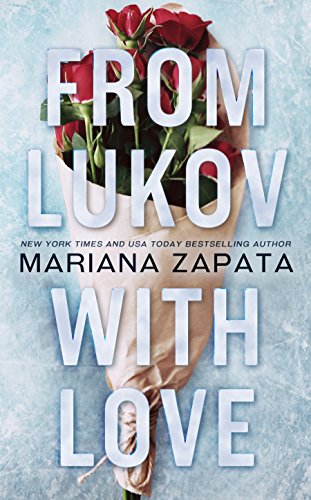 "From Lukov With Love" by Mariana Zapata
★★★★★
Oh my goodness, where do I even begin? Another book by Mariana Zapata, but this one is a sporty (figure skating) enemies to lovers, slow-burn romance. The main character, Jasmine Santos, has been figure skating her entire life. After a long series of competitions without any wins, so to speak, Jasmine gets the offer of a lifetime: to partner up with her best friend's brother, otherwise known as her opponent on the ice. The temptation of winning brings her to this decision, and she and Ivan Lukov are officially partners. This book follows their journey as they learn how to be better together — in skating and in life. Again, this book is on Kindle Unlimited, so it most definitely counts as a must-read.
"Red, White & Royal Blue" by Casey McQuiston
★★★★★
This book quite literally changed my life. It not only includes enemies to lovers but also some international relationships, public figures, tons of drama and a gay love story. A truly impeccable book, it kind of goes from enemies to fake friends to friends to lovers rather than following the straight enemies to lovers trope. The premise: Alex Claremont-Diaz is the son of the first female president of the United States. After a certain incident with the British Prince Henry, the two must form a fake friendship for the public eye. Soon, that fake relationship turns into a little bit more. This book is not on Kindle Unlimited, but it is totally worth every penny you might need to pay.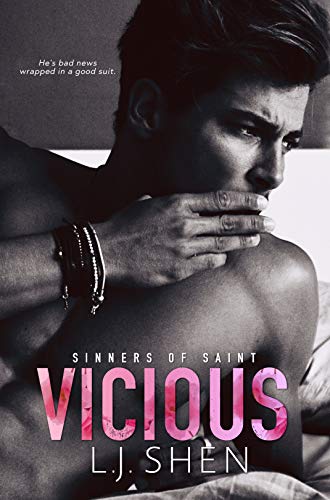 "Vicious" (and the rest of the "Sinner of Saint" series) by L.J. Shen
★★★★★
"Vicious" is an incredibly well-written book, as are the books in the rest of the "Sinner of Saint" series as well as the subsequent "All Saints High" series. All of them made me feel so much, and I never cried so hard as I did from books in this series. They are all pretty much enemies to lovers, but I'm going to focus on "Vicious" since that's the first book. This book alternates between main characters Millie and Vicious through their high school timeline as well as 10 years later in the present. This book excels in character development — you can see clearly the characters grow up as they grow in love. This book is pretty dark in nature, but if you don't mind that, I would definitely recommend giving it a try. People seem to either love or hate this book, but I for sure fall into the love category, and I hope you will too. This entire series is available on Kindle Unlimited, and it is perfect to binge read all at once.
I sincerely hope that at least one of the books on this list is for you, but my goal is for you to love all of them. Although these books all fall within the same category, they are all unique and have their own separate vibes. If none of these are your cup of tea, I guess you will just need to come back to the next blog to get even more of my recommendations.