Illustration by Preston Randall
Hey, y'all!
While most of the books I read can be neatly put into a category or two, not all of them are like that. In fact, some of my favorites are a mixture of all of the tropes.. The books on this list are totally random but include some of my top reads of all time. They're in no particular order, but my favorite one is definitely the last one! 
Without further ado …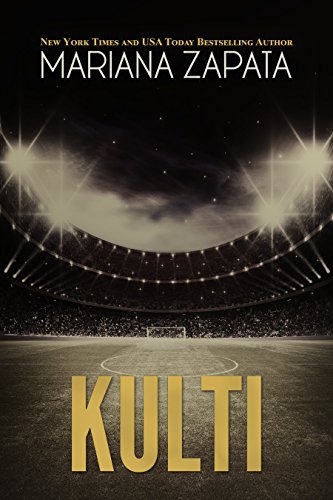 "Kulti" by Mariana Zapata
★★★★★
"Kulti" is a sports romance, but it's a little bit different than most. Instead of the athletic main character falling in love with someone random, Sal, a women's soccer player, falls in love with her coach, who she has admired since she was a child. This book has a little bit of grumpy/sunshine (meaning opposite personalities that learn to compliment each other), a little bit of forbidden love, some age gap and so much denial, but of course love wins in the end. This is the type of story where he hates everyone but her, and he fights for her until the end. This book is a slow burn, but I think the ending makes up for what it takes to get there. "Kulti" might not be for everyone, but if you think you might enjoy it, I beg you to at least try it.
"Dear Aaron" by Mariana Zapata
★★★★★
This book reminds me of my guilty pleasure books from when I first started reading, and I can remember why I used to be so addicted. In "Dear Aaron," Ruby starts sending letters to a random soldier overseas whom she finds on a penpal website. This isn't the first time she's done this, but this is the first time she starts to catch feelings and fall in love with him. "Dear Aaron" is yet another slow burn by Mariana Zapata, but this one is a little different in how the first 50% is incredibly slow (but still easy to read and get through) and then the second half flies by. I'm a sucker for a military romance, and this one is no different. This book is so cute, and if you're into military friends-to-lover romances, this is the book for you.
"November 9" by Colleen Hoover
★★★★★
In the spirit of the title, I read the entirety of this book on Nov. 9 this year. I had no classes, so I just decided to go for it, and I'm so glad I did. Colleen Hoover never disappoints, and this book is no exception. Ben and Fallon meet on Nov. 9 right before Fallon moves across the country. They have such a connection that they agree to meet every year on Nov. 9 until they can be together but agree not to contact each other at all throughout the rest of the year. This book narrates their meetings on six consecutive Nov. 9s, and every year, you fall in love with the characters more. This book has a plot twist at the end that almost ruins everything and just makes the story even better, but that's all I'll say about that. You need to read this, even if you don't read it on Nov. 9.
"It Ends With Us" by Colleen Hoover
★★★★
This book wrecked me but in the best way possible. There are no words to describe it without giving the plot away, so just trust me and read this one. All I will say is that this  whirlwind romance has a surprise twist that changes it forever. Another by Hoover, this book really shows how well-crafted her writing style is and how emotionally attached you can get to a character. This novel also deals with topics that really should be talked about more often, so I recommend this book for that reason alone. It's so hard to say anything about it, because the plot really needs to be a surprise, so take a leap and fall in love with "It Ends With Us."
"Only When It's Us" by Chloe Liese
★★★★★
This book series is my newest addiction. "Only When It's Us" focuses on Willa and Ryder, UCLA students who are forced to be partners in a class. It has an enemies-to-lovers feel with forced proximity bringing them together, but there's so much more to it than that. There are some challenges along the way that complicate their beginning and then some more that complicate the couple's ending as well. Yet, the way they fall in love in this book is so cute and heartfelt that you need to read it. This book is also the first in a series of four that follows the rest of the Bergman brothers, and dare I say that it might not even be my favorite in the series. Anyway, this story is so good, and you totally need to read it.
All in all, you can't go wrong with a single book on this list. While I can definitely appreciate a book that neatly falls into a category, sometimes a little chaos can bring a new life into a story, so I really hope you like them. Each one brings something new and unique to the table, capturing your attention and pulling you in. I read every single one of these in a day, which is quite a feat when some of them are 500 pages long, so you can see my dedication to these books.
Until next time,
Hannah