Conscious Consistency: Too Many Hand Sanitizers
WHAT THIS BLOG IS ABOUT
Media pushes the next best thing, but it does not usually promote appreciating what you already own. I want to appreciate the things I have and actually use them. Why let them take up space when they can actively be a part of my life?
For this blog, each week I will highlight an item I own. I will give an initial reaction to the item in one blog post. The next blog post will then give you my thoughts after a week with that item. Pictures will be included, of course. 
THIS WEEK'S OBJECT
These last two years have made hand sanitizers the new socks. I always received socks for the holidays. Christmas? Socks. My birthday? Still socks.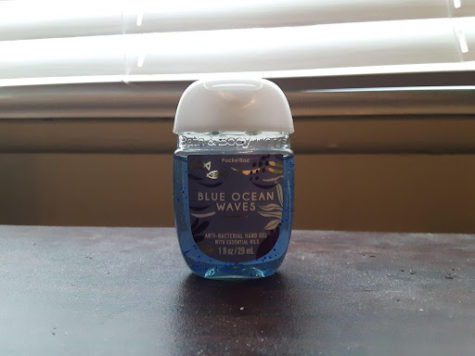 Then hand sanitizer took the stage as the universal gift you give and receive. Don't get me wrong — it serves a purpose: to clean your hands when there isn't soap and water around. Now, after two rounds of holidays, I have received at least 10 different hand sanitizers. I even have a university-branded one from when I moved in sophomore year. 
There's nothing wrong with the hand sanitizers; it's just that I don't reach for them. I hate the fact that they are marinating in my room, taking up space without paying rent. 
This week, I am focusing on using this Blue Ocean Waves hand sanitizer. Barely any has been used, and I have owned it for over two years. 
INITIAL THOUGHTS
Right now, I feel indifferent. I don't reach for hand sanitizer much these days because, in combination with the winter cold, my hands are parched. But I bring lunches with me almost every day of the week to work and school. The plan is simple: every time before I eat lunch, I will use some of the Blue Ocean Waves.
See you next time for the update!
Leave a Comment
Donate to The Burr Magazine
Your donation will support the student journalists of Kent State University. Your contribution will allow us to purchase equipment and cover our annual website hosting costs.