Hey, y'all!
Today, we're moving on to another one of my favorite tropes: sports. Now, I might hate sports in real life,other than hockey being my guilty pleasure, but I love reading about them. While hockey romances do have my heart, I love reading about all sports, and there aren't any that I avoid.
I consider sports romances to be classified as such when one or more of the main characters is a player of the sport, and that is a main plot point of the story. It, for the most part, is pretty self explanatory.
Without further ado, here are five of my favorites.
"The Locker Room" (and the rest of the series) by Meghan Quinn
★★★★
This baseball romance and subsequent series that follows is pretty cute. Legend says all boys who invite their girlfriends to the locker room will go on to get married, so it's obviously a big deal. The book follows Knox and Emory, and let me just say that it follows them for a while. Without spoiling it too much, this book is essentially a second chance romance with a big old gap in the middle. It definitely is not what you expect going into it, but I still think it's a cute, light read that should be given a chance.
"Puck Me Secretly" (and the series) by Odette Stone
★★★★
This is a hockey romance (my favorite type) with a really fun introduction scene that draws you into the story from the very beginning. Rory and Max meet when they sit next to each other on a flight and experience an almost plane crash, confessing some secrets along the way and ending with the two reconnecting through jobs. It's a secret romance that turns into more, and the whole book is just so cute. The book also turns into a series where every book focuses on another hockey player from the same team, so they're all connected but separate enough that everyone has their own story. I would definitely recommend adding this to your TBR (to be read) list.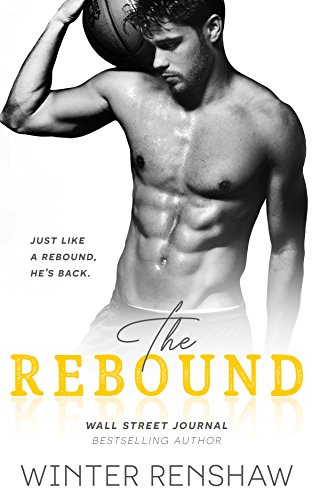 "The Rebound" by Winter Renshaw
★★★★
This basketball romance is another one that I have read a couple times, and every time, it steals my heart even more. This one technically breaks my rule of a main character being an active player, but he is freshly retired, and his time as a basketball player still accounts for a lot of what happens in the plot. Nevada and Yardley (don't let the names deter you from this book!) are high school lovers who get disconnected. This story is a second chance romance, but Nevada brings some baggage back and wants nothing to do with Yardley. Still, love finds a way, and this book is so enchanting that you can't help but keep reading.
"The Wall of Winnipeg and Me" by Mariana Zapata
★★★★
While this one isn't rated as high as some others on my list, it sticks out in my head and made a strong impression on me. This is a football romance, but there's so much more to this story than that. Vanessa and Aiden have the type of chemistry that is impossible to ignore, even though they both try their best to. It has boss/employee, fake dating and so, so much more to it. This one is a slow burn romance, and you can tell by the fact that it is over 500 pages. It is so worth it though, in my opinion, and I am pretty sure I have read it three times. You fall in love as the characters do, and the ending is worth the wait.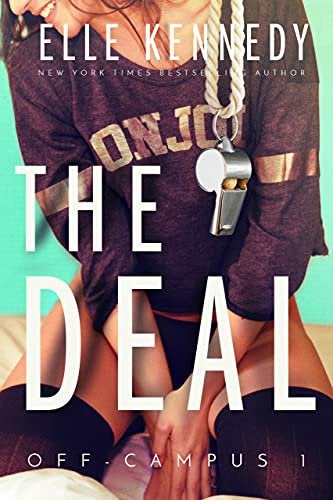 "The Deal" (and the series) by Elle Kennedy
★★★★★
This series holds my entire heart (except for the fifth book that was just released as a "where are they now" kind of thing; don't read that, it sucked and ruined the endings). The "Off Campus" series follows four best friends and roommates that are all players for their college hockey team. The first book follows Garrett and Hannah, and their story might be the cutest. "The Deal" is probably my second favorite book in the series behind "The Goal," which is the fourth book. That is a hot take in the book community but one I stand firm in. This book is not what you would expect but only in the best way possible. Read this series. Please. You will not regret it in any way, shape or form.
Even if you hate most actual sports like I do, I hope you can still find some entertainment in reading about them. These books tend to have alpha male male leads, which I personally enjoy, and that means that the female leads must be pretty strong themselves to put up with it. The dynamics in the couples of sports romances tend to be top notch, and not many other tropes can compare.
Still, if you can't handle sporty jocks who tend to be full of themselves, I understand. I have plenty more recommendations for you, but I guess that just means you'll need to come back for some more next week!
Until then …
Hannah
SUPPORT STUDENT MEDIA
Hi, I'm Holly Liptak, a senior journalism student from Akron and the editor-in-chief of The Burr this semester. My staff and I are committed to bringing you interesting, humorous and hard-hitting stories that tap into current events, trends and the lives of those who have made a home in Kent, Ohio. We are full-time students and hard-working journalists. While we get support from the student media fee and earned revenue such as advertising, both of those continue to decline. Your generous gift of any amount will help enhance our student experience as we grow into working professionals. Please go here to donate.
Hannah Keil is a freshman journalism major, and this is her first semester blogging for The Burr. When Hannah is not finishing all of her assignments at the last minute, she reads a copious amount of trashy romance novels (see her blog for more) and endlessly scrolls through TikTok. Once her time at Kent State is up, she hopes to combine her passions and become a travel blogger, exploring the world and telling people all about it. You can contact Hannah at her email hkeil@kent.edu or keep up with her on Instagram @hannahkeil.