Time for action: New Astrological Year and Aries season
Today near eventime I did lead 
the girl who has no seeing 
a little way into the forest 
where it was darkness and shadows were. 
I led her toward a shadow 
that was coming our way. 
It did touch her cheeks
with its velvety fingers. 
And now she too
does have likings for shadows. 
and her fear that was is gone. 
Clarissa Pinkola, Women Who Run with the Wolves, Myths and Stories of the Wild Woman Archetype, Message of Opal Whiteley. 
Hello, passenger of the Cosmic Carousel! 
I chose to start the blog with this poem since it tells how I see this new astrological year and how it impacts my life. It's a poem that describes the reconciliation of a woman with its wild power. For me, the strength of returning to a wild woman's nature symbolizes the return of the flowers, the growth of leaves and the colorful aspect of the spring. It's a blossom. In my vision, I didn't have a better poem to portray Aries season since embodies the strength of action, and the spring represents the plants' growth.
It's essential to observe that this is not a period of action but favorable for action. After rethinking, observing and reflecting on what needs to change with the Pisces season, Aries season favors actions changing those standards that don't fit us anymore. 
A New Astrological Year starts with the beginning of Aries Season — Aries being the first sign of the zodiac — on March 20. We will talk about the 2022 vibes in the opinions of what astrologers say to expect during this period. 
Aries Season is about action, assertiveness, courage, initiative and leadership. 
Claudia Lisboa, a Brazilian astrologer, refers to its figure, a ram, as an animal with braveness since the animal uses its head like a weapon: whoever has the hardest head wins. For Lisboa, the animal represents the power to impose willingness and leadership and fight for accomplishment.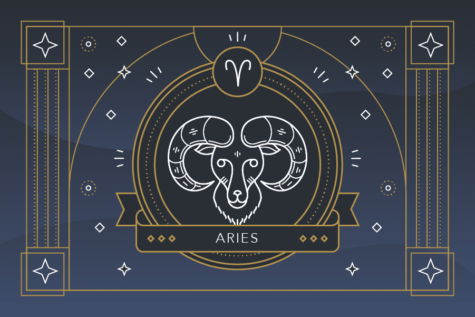 Looking to its opposite sign, Libra — which symbolizes balance and weighing — Aries symbolizes the lack of a middle ground; that's why it is related to intensity.
It's the beginning after Pisces Season, which was a subjective period. Aries Season comes to put our ideas and life projects in the right axle. It's about aligning your ideas and internal thoughts towards action. The period of reflection finished with the Pisces Season and is favorable for action since Aries archetype is related to this power. 
It's also important to be clear about how the archetypes of the signs were developed since everything started by observation.
About the overall energy of the year, astrologer Nautica Flowers said in the Manifest Daily Podcast that the year is propitious for thinking about the collective. She talked about the many planets that will be retrograde, which means time to readapt, reconsider and reevaluate aspects of our lives. It's time to rethink our values in favor of the collective. Aquarius and Pisces are the humanitarians of the zodiac, and considering important astrological transits will happen in these signs, it's a period of integrating the whole and making a change as a collective. 
"2022 will be the year to decide personally, socially, and collectively how we use that freedom in full … Neptune will be in conjunction with Jupiter in Pisces, offering up a rapid expansion of compassion, empathy, and forgiveness," astrologer Jenifer Freed said in her piece for Goop Website.
Reminding you of the last blog, Jupiter in Pisces is a huge aspect for this year. Making conjunction — when two planets link up together — with Neptune — which is a planet that shares the same energy, of Pisces — will praise even more the sign of the subjective. 
Happy New Year, passenger! 
Thank you for doing one more turn in the Cosmic Carousel.
We remain here today and never forget: self-observation is the key to astrology.
Leave a Comment
Donate to The Burr Magazine
Your donation will support the student journalists of Kent State University. Your contribution will allow us to purchase equipment and cover our annual website hosting costs.